MOUNTAIN GARDEN BUG REPEL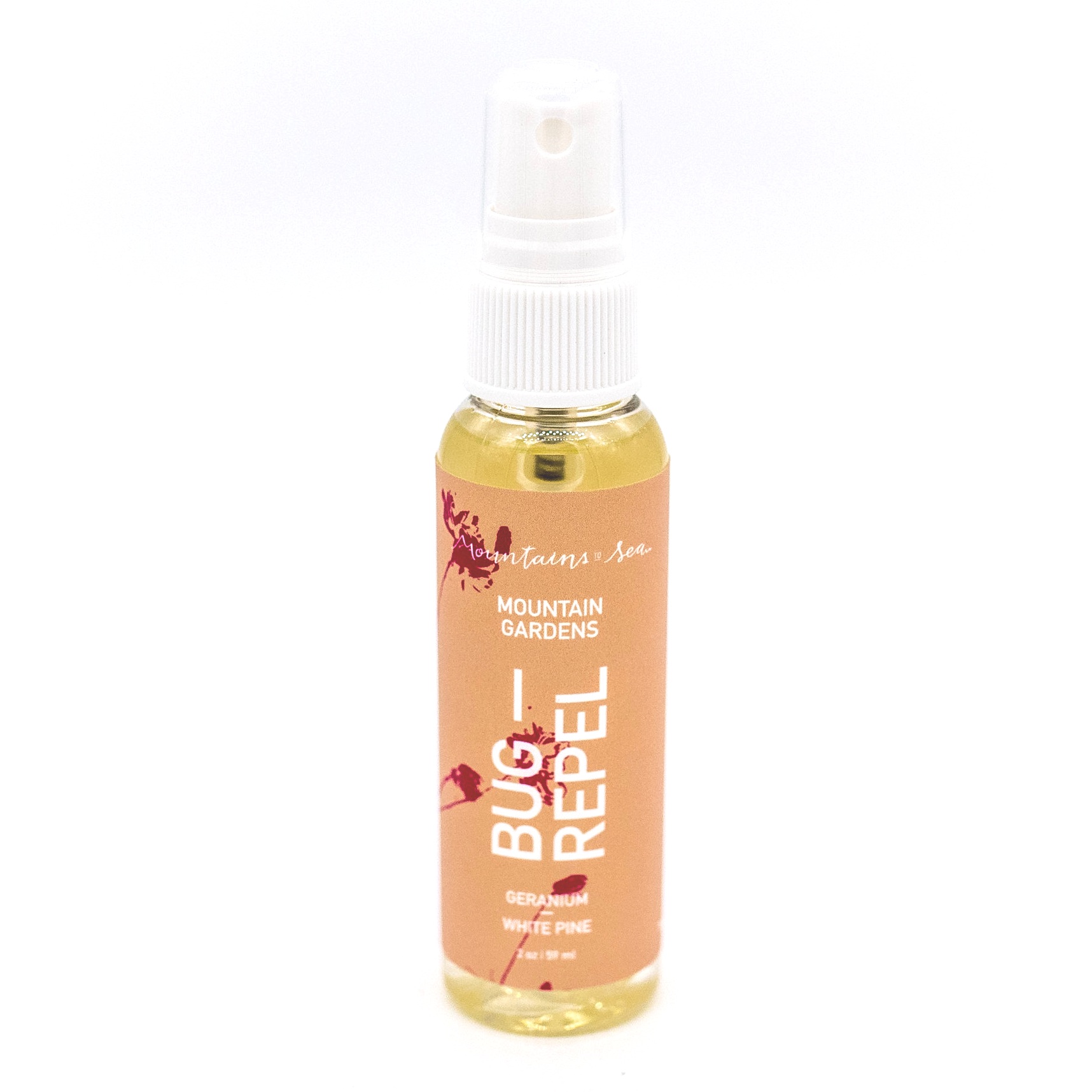 MOUNTAIN GARDEN BUG REPEL
The Garden Collection is built around the idea of the garden as a place where humans and nature revel in each other's attention. As author David G. Haskell writes, "The garden is not an escape into domineering control of nature; rather it requires sustained attention to the interconnections of life."
At first bright and cheerful, the Mountain Gardens fragrance is the scent of an afternoon spent with the flowers. Under the gardener's careful touch, geranium and lavender unfold themselves in the crisp mountain sunlight. A gentle breeze carries enticing base notes of patchouli, ylang ylang and soft ferns from the shade of nearby pines.
2 oz.
To use: Mist onto body and clothing, close your eyes. breathe. Seek fireflies, feel wonder.
Ingredients: hamamelis virginiana (witch hazel) distillate, water, alcohol, polysorbate 20, pogostemon cablin (patchouli) oil, lavandula officinalis (lavender) flower oil, pelargonium graveolens (geranium) flower oil, canaga odorata (ylang ylang) flower oil, aniba roseadora (rosewood) oil, pinus strobus (white pine) leaf oil, coumarin, farnesol.
Handmade in Asheville, NC in collaboration with The North Carolina Arboretum.