'Aquamarine' Geode Salt Crystal Bath Bomb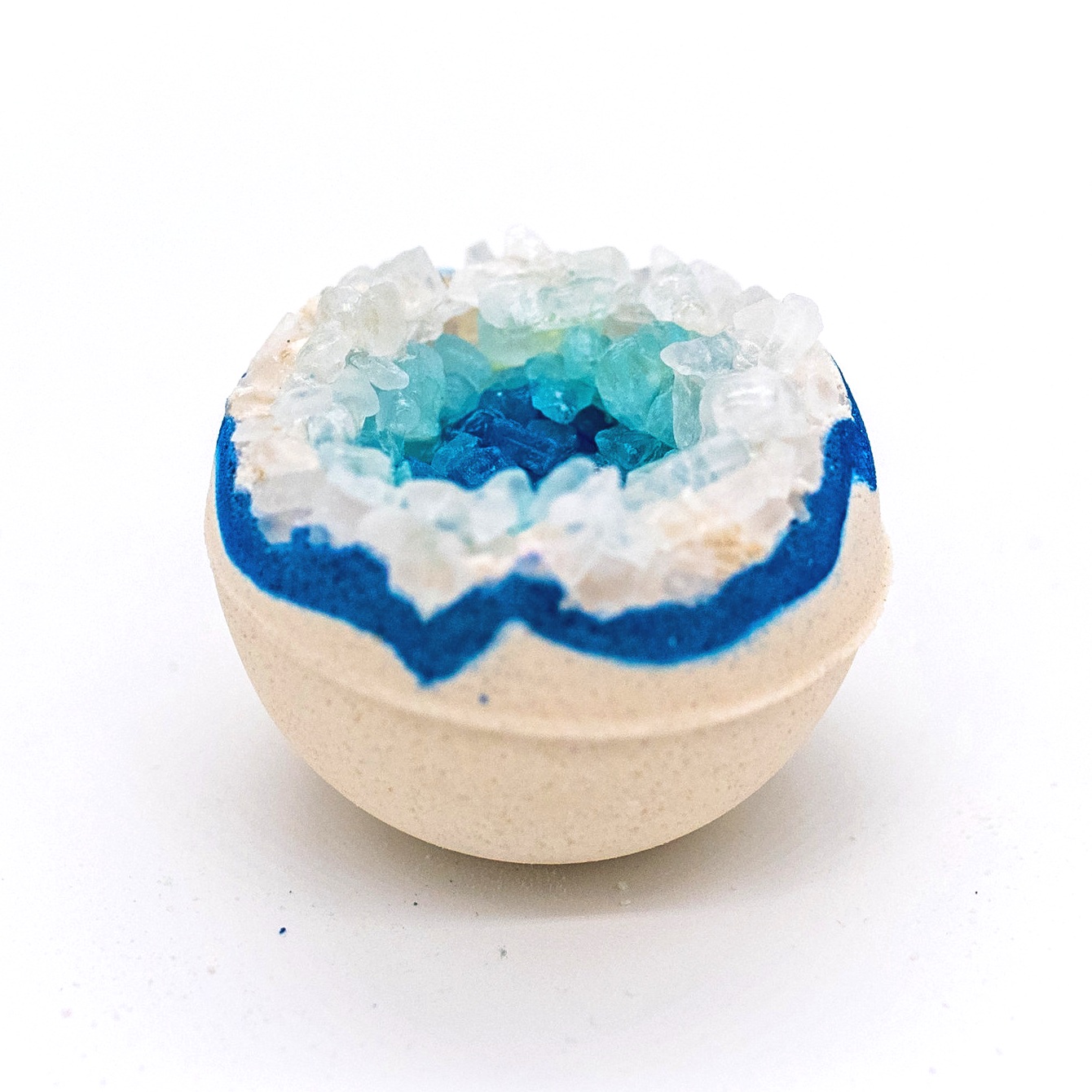 'Aquamarine' Geode Salt Crystal Bath Bomb
Indulge your senses and liven up your bath with our handmade fizzy 'Aquamarine' Geode Salt Crystal bath bombs!
• natural
• vegan
• artisanal
• hand crafted
• high quality
• botanical
• herbal
Pictured: Large and Extra Large sizes.
Ingredients: Sodium bicarbonate (Baking Soda),Citric Acid (Non-GMO food grade), Avena Sativa (Oat) kernel flour, Kaolin facial clay, Solar-evaporated sea salt, Theobroma cacao (cocoa) seed butter, Organic Glycerin Soap, natural French vanilla flavor, Peppermint essential oil, natural mica pigments (cosmetic grade)
Please note that all our products are made and decorated by hand. Due to this process, there may be slight variations from item pictured. Such variations are inherent when making handmade products, so you may expect minor distinctions that will make your purchase truly one-of-a-kind!